In Brief ---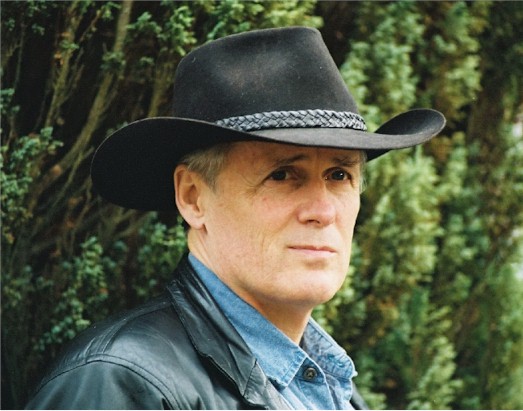 Doug Christie (1946 - 2013) spoke for freedom throughout the world, advocating the importance of individual liberty, and communicating strategies to maximize your freedom.
Throughout his life, Douglas Christie was Canada's most prolific defender of free speech, appearing in the Supreme Court of Canada in the defense of freedom of speech more times than any other counsel in Canada. He consistently argued against laws repressing free speech, and for individual liberty.
He was called to the bar of British Columbia in 1971, and subsequently to the bars of Alberta, Yukon, Saskatchewan, New Brunswick, Manitoba, and Ontario for occasional appearances, as well as Grey's Inn, London. Regardless of where he was practicing, his first priority was always the defense of the individual against great odds.
He was defense counsel for the landmark cases of James Keegstra, Ernst Zundel, Malcolm Ross, John Ross Taylor, Tony McAleer (Canadian Liberty Net), and Imre Finta, all before the Supreme Court of Canada. He argued three appeals of the Ernst Zundel case until the Supreme Court struck down the "false news" law.
As defense counsel in Canada's only war crimes trial (the Imre Finta case), Mr. Christie took part in court proceedings for the defense in Hungary, Israel and Canada. After a 2-year investigation and a 9-month trial, the accused was acquitted without calling evidence, in less than two hours. After the crown's appeal to the Supreme Court, Mr. Christie was successful in having the law severely restricted, and it has never been used again.
Mr. Christie has appeared in the Old Bailey and the Court of Appeal in London, England in the free speech case of Lady Jane Birdwood.
He was defense counsel for Harcus and Scryba in Winnipeg on promotion of hatred charges. The case was dismissed after a 2-week preliminary hearing, with charges pending against the police, due in large measure to Mr. Christie's cross examination skills.
He has succeeded in major defamation actions for the plaintiff in cases where the victim was defamed for speaking out or supporting free speech, as in the Pressler, Ross, and Rocan cases. He acted as defense counsel for many years, working for those whom others would not defend, and built a reputation as an outspoken defender of free speech and individual liberty.
He challenged the powers of big government, the income tax department, big banking institutions, "human rights" commissions, social service bureaucracies, and other forces seeking at times to unjustifiably curtail the liberty of individuals.
He was a major inspirational speaker for freedom and General Counsel for the Canadian Free Speech League a society that defends freedom of expression in Canada.
He spoke at free speech symposia and conferences on individual freedom in Los Angeles, New York, Toronto, Vancouver, England, Germany, throughout the Pacific Rim countries and throughout Western Canada, at high schools, technical schools, private meetings and universities on law, politics and freedom-related issues.
In 1978, he created a political movement for the Independence of Western Canada, to escape big government, called the Western Canada Concept, and spent over thirty years speaking throughout the West, to meetings large and miniscule about the possibility of creating a new nation of Western Canada.
He spoke to Chambers of Commerce, and many special interest groups ranging from such groups as the Victoria Medical Society to the Canadian Bar Association Annual Meeting, and church groups of various denominations.
Beginning in the mid 1980s, Mr. Christie wrote political commentary in the "Western Separatist Papers" and commentary on law in the "Friends of Freedom", a publication which records and analyzes the status of freedom of expression in Canada. Despite Mr. Christie's passing in early 2013, his friends and supporters are working to continue this intellectual legacy.
This website exists to provide a selection of Mr. Christie's ideas and principles, in his own words, including a number of his articles and letters to the editor over the years.